Films
From civicintelligence
Documentary Films
Documentary films are a useful tool to present complex issues in a manner that entertains and educates. The medium enables the filmmaker to describe intricate social and environmental problems, often making the material more accessible to a broader audience. Frequently this art form is used to tell stories of the unheard, and to encourage activism on their behalf. The films below are examples of documentaries that capture civic intelligence in action, or the act of their creation is civic intelligence itself. These films are analyzed for their presentation of civic intelligence, as well as extracting themes using the 'Liberating Voices' patterns.
We think of film as a bullet that ignites consciousness WE must serve as the stone that breaks silence, or the bullet that starts the battle. —Raymundo Gleyzer
Unreviewed Films
The following films are all good candidates for civic intelligence reviews. They can be reviewed here and also on the Public Sphere Project site. These were all shown at the NW FilmCenter in Portland, Oregon in the fall of 2012.
Bidder 70
Brothers on the Line
Escape Fire: The Fight to Rescue American Healthcare
Five Broken Cameras
The Invisible War
Radio Unnamable
Raising Resistance
Words of Witness
The World Before Her
After Innocence
Directed by Jessica Sanders, released in 2005
After Innocence official website
Stream After Innocence on Hulu
Synopsis
"AFTER INNOCENCE tells the dramatic and compelling story of the exonerated — innocent men wrongfully imprisoned for decades and then released after DNA evidence proved their innocence. The film focuses on the gripping story of seven men and their emotional journey back into society and efforts to rebuild their lives. Included are a police officer, an army sergeant and a young father sent to prison and even death row for decades for crimes they did not commit.The men are thrust back into society with little or no support from the system that put them behind bars. While the public views exonerations as success stories — wrongs that have been righted — AFTER INNOCENCE shows that the human toll of wrongful imprisonment can last far longer than the sentences served.The film raises basic questions about human rights and society's moral obligation to the innocent and places a spotlight on the flaws in our criminal justice system that lead to wrongful conviction of the innocent. The film features exonerees Dennis Maher of Lowell, MA; Calvin Willis of Shreveport, LA; Scott Hornoff of Providence, RI; Wilton Dedge of Cocoa Beach, FL.; Vincent Moto of Philadelphia, PA; Nick Yarris of Philadelphia, PA; and Herman Atkins of Los Angeles, CA. It also features Barry Scheck and Peter Neufeld, founders of the Innocent Project which has helped to exonerate the more than l50 people freed through the use of DNA testing in the last decade; and highlights the work of human rights activist Dr. Lola Vollen, co-founder of the Life After Exoneration Program.
Civic Intelligence
Patterns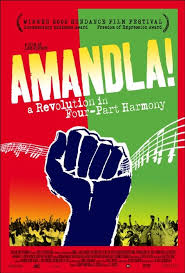 Amandla! A Revolution in Four Part Harmony
Directed by Lee Hirsch, released in 2002
Synopsis
Civic Intelligence
Patterns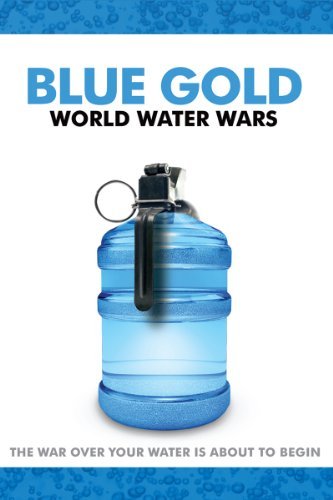 Blue Gold: World Water Wars
Directed by Sam Bozzo, released in 2008
Synopsis
"Wars of the future will be fought over water as they are over oil today, as the source of human survival enters the global marketplace and political arena. Corporate giants, private investors, and corrupt governments vie for control of our dwindling supply, prompting protests, lawsuits, and revolutions from citizens fighting for the right to survive. Past civilizations have collapsed from poor water management. Can the human race survive?" (IMDB)
Civic Intelligence
This documentary exhibits civic intelligence in several ways; By presenting this complex issue, and allowing the viewer to review the data on world water resources, and how scientists predict this will unfold in the future. It is often hard for the everyday person to gather all the evidence to gain a complete picture of intricate environmental issues, documentary film is a perfect tool to both show, and allow the experts to interpret scientific studies and observations. Secondly, the filmmakers show how the citizens of Bolivia created a united front, to fight the corporations who privatized their water. The case of Bolivia alone is a wonderful example of civic intelligence applied into action, due to their success their framework has been used in other nations who are fighting for their water rights against MNC. The film shows many individuals and groups working towards the protection of the worlds water resources, and ensuring that there is equal access to it both now, and in the future. Activism is demonstrated by many small community groups, among them the citizens who founded The Michigan Citizens Water Conservation, during their battle to prevent Nestle from removing, bottling, and selling their groundwater. Through presenting the facts, and showing the many individuals and groups working on this issue, the viewer gains a greater understanding of the perils we face globally if we ignore the corporations who are slowly moving to privatize the worlds water resources. This information collectively would be hard for the average person to attain without a tremendous investment in time and resources. It is hard to watch this film without feeling an urgent need to get involved with one of the many organizations introduced. In an act of civic intelligence the filmmakers have a website full of information on the issue, organizations to join, and how to approach local government to promote water preservation.
Patterns
Whistle Blowing (130) Voices of the Unheard (83) Peaceful Public Demonstrations (133) Follow the Money (135) Everyday Heroism (116) Sense of Struggle (104) Transparency (64) Durable Assets (58) Working Class Consciousness (12) Social Dominance Attenuation (4)
Blue Vinyl
Directed by Judith Helfand and Daniel Gold, Released in 2002.
"A detective story, an eco-activism doc, and a rollicking comedy, BLUE VINYL puts a human face on the dangers posed by PVC at every stage of its life cycle, from factory to incinerator. Consumer consciousness and the "precautionary principle" have never been this much fun." (Bullfrog Films)

When Judith Helfand's parents decided to re-side their home with vinyl, it set her on a journey of discovery into the manufacturing process. Judith's exploration take her to the heart of Louisiana's industrial district to discover a community struggling with high cancer rates, lack of governmental support from the EPA, and denials from the Vinyl industry. The film explores the work of 'The Bucket Brigade' and how they empower local communities to gather scientific evidence of air pollution.These grassroot organizations are holding industry accountable for their pollution, and pressuring government agencies to get involved. Judith presents the history of the vinyl industry and the controversial scientific evidence that proves the devastating harm it can cause to humans. Judith has done for vinyl chloride what Rachel Carson did for DDT through writing her book 'Silent Spring' in 1962.
Patterns
Memory and Responsibility (11)
Health as a Human Right (5)
Social Responsibility (8)
Whistle Blowing (130)
Activist Roadtrip (134)
Appropriating Technology (108)
Transparency (64)
Children Full of Life
Directed by,Noboru Kaetsu released 2006
In the award-winning documentary Children Full of Life, a fourth-grade class in a primary school in Kanazawa, northwest of Tokyo, learn lessons about compassion from their homeroom teacher, Toshiro Kanamori. He instructs each to write their true inner feelings in a letter, and read it aloud in front of the class. By sharing their lives, the children begin to realize the importance of caring for their classmates.Capturing the intimate moments of the students' laughter and tears, the film explores one teacher's approach to allowing children the opportunity to discover the value of sharing powerful emotions. Classroom discussions include difficult issues such as the death of a parent or being the victim of bullying. In this "school of life," the simple message is learning to look after one another. Following Mr. Kanamori's class for a whole school year, the cameras were kept at the children's eye-level, giving their view of the world as they cope with troubled relationships and the loss of loved ones. Through their daily experiences, viewers see how they develop together a spirit of co-operation and compassion.Children Full of Life was awarded the Global Television Grand Prize at this year's 25th Anniversary Banff Television Festival, the festival's highest honour. It was the first time Japan took the top prize. As well, the documentary won the Rockie Award in the Family and Youth Programs category.(CBC.com)"
Darwin's Nightmare
Directed by, released
The old question, which social and political structure is the best for the world seems to have been answered. Capitalism has won. The ultimate forms for future societies are "consumer democracies", which are seen as "civilized" and "good". In a Darwinian sense the "good system" won. It won by either convincing its enemies or eliminating them.
In DARWIN'S NIGHTMARE I tried to transform the bizarre success story of a fish and the ephemeral boom around this "fittest" animal into an ironic, frightening allegory for what is called the New World Order. I could make the same kind of movie in Sierra Leone, only the fish would be diamonds, in Honduras, bananas, and in Libya, Nigeria or Angola, crude oil. Most of us I guess, know about the destructive mechanisms of our time, but we cannot fully picture them. We are unable to "get it", unable to actually believe what we know. It is, for example, incredible that wherever prime raw material is discovered, the locals die in misery, their sons become soldiers, and their daughters are turned into servants and whores. Hearing and seeing the same stories over and over makes me feel sick. After hundreds of years of slavery and colonisation of Africa, globalisation of african markets is the third and deadliest humiliation for the people of this continent. The arrogance of rich countries towards the third world (that's three quarters of humanity) is creating immeasurable future dangers for all peoples.
It seems that the individual participants within a deadly system don't have ugly faces, and for the most part, no bad intentions. These people include you and me. Some of us are "only doing their job" (like flying a jumbo from A to B carrying napalm), some don't want to know, others simply fight for survival. I tried to film the personalities in this documentary as intimately as possible. Sergey, Dimond, Raphael, Eliza: real people who wonderfully represent the complexity of this system, and for me, the real enigma.
This film presents the incredibly complex issue, and history, of the Nile Perch, in Lake Victoria. In order for society to begin to solve environmental issues we have to have an in depth understanding of the whole picture, this film does that for the people who live on Lake Victoria. The filmmakers risked their lives to expose the full depth of this dynamic, and shocking story.
The Garbage Warrior
"The Garbage Warrior is a feature-length documentary film telling the epic story of maverick US architect Michael Reynolds and his fight to introduce radically sustainable housing. An extraordinary tale of triumph over bureaucracy, Garbage Warrior is above all an intimate portrait of an extraordinary individual and his dream of changing the world." (IMDB)
This documentary charts the career of Michael Reynolds as he dedicates his life to providing the planet with off the grid, sustainable houses. Reynolds has a passion for his designs and a conviction that it can be a solution to many of the worlds environmental problems, but he faces constant obstacles from State legislation in the form of building permits. His fight for permission to build these homes in the US takes him to fight city hall. This film also demonstrates Reynolds work in countries that have experienced natural disasters, as he teaches local communities how to build these structures out of available materials. This film explores the notion of what to do when solutions are not met with action and acceptance. How can civic intelligence work towards mitigating this scenario? Michael Reynolds is a tremendous example of a man who dedicates his life to a singular mission to enable these buildings to be constructed, in order to help the earth deal with the reality of 7 billion residents.
Patterns
Dematerialization (18)
Sustainable Design (22)
Durable Assets (58)
Shared Vision (101)
The Garden
Directed by Scott Hamilton Kennedy, released in 2008
"The fourteen-acre community garden at 41st and Alameda in South Central Los Angeles is the largest of its kind in the United States. Started as a form of healing after the devastating L.A. riots in 1992, the South Central Farmers have since created a miracle in one of the country's most blighted neighborhoods. Growing their own food. Feeding their families. Creating a community.But now, bulldozers are poised to level their 14-acre oasis.The Garden follows the plight of the farmers, from the tilled soil of this urban farm to the polished marble of City Hall. Mostly immigrants from Latin America, from countries where they feared for their lives if they were to speak out, we watch them organize, fight back, and demand answers:Why was the land sold to a wealthy developer for millions less than fair-market value? Why was the transaction done in a closed-door session of the LA City Council? Why has it never been made public?And the powers-that-be have the same response: "The garden is wonderful, but there is nothing more we can do." If everyone told you nothing more could be done, would you give up?"
Patterns Back to the Roots
Harlan County, USA
Directed by Barbara Kopple and released in 1976.
"If Barbara Kopple had made no other film than this documentary account of the 1974 strike of Kentucky mine workers, arguably one of the finest documentaries ever made in the U.S. and possibly the best on the problems of organized labor, her place in film industry history would be assured. The strike began when the miners working for the Eastover Mining Co. joined the UMW, and its corporate parent, Duke Power, refused to sign the standard union contract. By living with the 180 families involved in the strike, Kopple shows the backbreaking burdens of the miners life in the best of times and the looming fear of destitution in the worst. As the strikers strive to remain united through a difficult year, Kopple photographs the picketing, the company's use of state troopers to keep the roads open for scabs, the showdowns between the miners and strikebreakers brandishing firearms. While the film is unabashedly partisan, its worth remembering that the company's refusal to sign a contract was condemned by the National Labor Relations Board and that the corporation agreed to sign only under heavy pressure from federal mediators." (cabincreekfilms)
As a young filmmaker, Barbara Kopple gained incredible access to the community of Harlan County, allowing her to portray those impacted by the strike with compelling honesty. This film demonstrates the civic intelligence of a community fighting for greater labor rights for the miners, and their families. As the strike continues they have many town hall meetings to discuss their strategy, and to define the needs of the community. This film gives a rare glimpse behind the picket lines, showing us what worked and more importantly what didn't work.
Patterns
Labor Visions (112)
Community Inquiry
Sense of Struggle
Transparency (64)
Matrifocal Orientation (9)
Working Class Consciousness (12)
Social Dominance Attenuation (4)
Voices of the Unheard (83)
Civic Capacities (85)
Whistle Blowing (130)
Everyday Heroism (116)
How to Survive a Plague
Directed by David France, released in 2012.
How to Survive a Plague official website
How to Survive a Plague trailer
Human Resources
Directed by Scott Noble, released in 2010.
Human Resources official website
Stream Human Resources on openfilm
Note: excellent for studying anti-patterns
I Have Never Forgotten You
"I Have Never Forgotten You" is a comprehensive look at the life and legacy of Simon Wiesenthal, the famed Nazi hunter and humanitarian. Narrated by Academy Award winning actress Nicole Kidman, it features interviews with longtime Wiesenthal associates, government leaders from around the world, friends and family members — many of whom have never discussed the legendary Nazi hunter and humanitarian on camera. Previously unseen archival film and photos also highlight the film. What was the driving force behind his work? What kept him going when for years the odds were against his efforts? What is his legacy today, more than 60 years after the end of World War Two?" (IMDB)
The work of Simon Wiesenthal to locate and prosecute Nazi war criminals, is an important part of the healing process after war. Many nations allowed Nazi's to live unhindered in their countries furthering the damage inflicted upon not only families lost to the concentration camps, but creating national distrust in the justice system. This process is also an important part of a nation's ability to remember their history.
Patterns
Voices of the Unheard (83)
Everyday Heroism (116)
Power of Story (114)
Equal Access to Justice (69)
Truth and Reconciliation Commissions (51)
Lost Angels: Skid Row is My Home
Directed by Thomas Q. Napper, released in 2010.
The Listening Project
Directed by Dominic Howes, Released in 2008
"What does the world think of America?" This question is the foundation of the documentary, and turns into a quest for the answer, as four Americans travel through 15 countries and 6 continents asking those citizens of their opinion of America, and how they have been impacted by the most powerful country in the world. "The result is an emotional and inspiring examination of crumbling empires, human fellowship and the meaning of citizenship in a globalized world" (The Listening Project)
While this documentary was filmed during the Bush administration, and therefore reflects feelings in regards to the foreign policy of the time, as a concept it still represents an important skill in the art of listening, and understanding diversity. Asking simple questions, founded in an earnest desire to fully understand another has a powerful impact on individuals, nations and global peace.Civic intelligence can only truly be embraced when there is an ability to communicate with one another. This documentary shows the far reaching impact of active listening.
Patterns
Voices of the Unheard (83)
Whistle Blowing (130)
Social Dominance Attenuation (4)
Paper Clips
2004. Directed by Eliot Berlin and Joe Fab, released in 2004.
"An inspiring production of The Johnson Group, in association with One Clip at a Time Films and Ergo Entertainment, "Paper Clips" tells the story of the students of Whitwell Middle School in rural Whitwell, Tennessee.

In 1998, the students embarked on a classroom project aimed at teaching about cultural diversity in a small community almost exclusively white and Christian. Their "Paper Clips" project sparked one of the most inspirational and profound lessons in tolerance, in the least likely of places.

Out of a desire to help students open their eyes to the diversity of the world beyond their insulated valley, the school's principal, Linda Hooper, created the "Paper Clips" project to help her students to grasp the enormity of human suffering during the Holocaust. The idea was to collect six million paper clips — one for each of the six million Jewish victims of the Holocaust — an idea that touched a chord among Holocaust survivors, their families and even world leaders and celebrities as word of the project spread.

Ultimately, the school project generated an international outpouring of support and encouragement that none of the students and teachers — nor the citizens of Whitwell — had ever envisioned." (Anti-Defamation League.com)
This film documents the story of a school as they transform, not only their students, but ultimately the surrounding community. Globally, we are still fighting against racism within our communities and institutions, equality is still a right we are striving for, and while we had thought that horrors such as the holocaust would never happen again, they have in Yugoslavia, Rwanda and Sudan. Paperclips demonstrates how a classroom project with middle school children really can make a substantial impact on a community, by changing the way they view others, by discovering that we are all the same. Perhaps the most powerful lessons for these children was the impact of meeting holocaust survivors and listening to their stories, transforming black and white pictures to flesh and blood. This process of discovery did not only change the children but profoundly impacted the teachers, and parents, demonstrating the power of involved community to the engagement of civic intelligence.
Patterns
Voices of the Unheard (83)
Power of Story (114)
Anti- Racism (23)
The Park That Kids Built
Linda Jassim.
"an inspiring documentary of urban renewal. Set in South Los Angeles, the film depicts how two teachers, fifth and sixth graders and the community turned a vacant lot — filled with abandoned cars and trash — into Estrella Children's Park."
Pray the Devil Back to Hell
Directed by Gini Reticker, released in 2008.
"Pray the Devil Back to Hell chronicles the remarkable story of the courageous Liberian women who came together to end a bloody civil war and bring peace to their shattered country.Thousands of women — ordinary mothers, grandmothers, aunts and daughters, both Christian and Muslim — came together to pray for peace and then staged a silent protest outside of the Presidential Palace. Armed only with white T-shirts and the courage of their convictions, they demanded a resolution to the country's civil war. Their actions were a critical element in bringing about a agreement during the stalled peace talks.A story of sacrifice, unity and transcendence, Pray the Devil Back to Hell honors the strength and perseverance of the women of Liberia. Inspiring, uplifting, and most of all motivating, it is a compelling testimony of how grassroots activism can alter the history of nations." (praythedevilbacktoheall.com)
Patterns
Activist Road Trip (134)
Peaceful Public Demonstrations (133)
Matrifocal Orientation (9)
Promises
Directed by Carlos Bolado,and B.Z Goldberg, released in 2001
.
"PROMISES follows the journey of one of the filmmakers, Israeli-American B.Z. Goldberg. B.Z. travels to a Palestinian refugee camp and to an Israeli settlement in the West Bank, and to the more familiar neighborhoods of Jerusalem where he meets seven Palestinian and Israeli children. Though the children live only 20 minutes apart, they exist in completely separate worlds; the physical, historical and emotional obstacles between them run deep. PROMISES explores the nature of these boundaries and tells the story of a few children who dared to cross the lines to meet their neighbors. Rather than focusing on political events, the seven children featured in PROMISES offer a refreshing, human and sometimes humorous portrait of the Palestinian-Israeli conflict."
*Patterns
Memory and Responsibility (11)
Peace Education (56)
Voices of the Unheard (83)
Power of Story (114)
The Power of Forgiveness
Director, Martin Doblmeier, released 2008.
'"The Power of Forgiveness explores recent research into the psychological and physical effects of forgiveness on individuals and within relationships under a wide variety of conditions and translates it into a popular, accessible documentary film for national public television. This includes feature stories on the Amish, the 9/11 tragedy and peace-building in Northern Ireland, along with interviews with renowned Buddhist teacher Thich Nhat Hanh, Nobel Laureate Elie Wiesel, best-selling authors Thomas Moore and Marianne Williamson and others. The film also explores the role forgiveness holds in various faiths traditions. It provides an honest look at the intensity of anger and grief that human nature is heir to. We see in the film that there are transgressions people find themselves unwilling or unable to forgive. Through character-driven stories the film shows the role forgiveness can play in alleviating anger and grief and the physical, mental and spiritual benefits that come with it." (Power of Forgiveness)
In order for civic intelligence to thrive there has to be a fundamental ability for active communication to exist, propelling societies forward rather than stuck in endless cycles of hatred, anger, and revenge. How ca healing begin after intense violence and overwhelming loss? This film focuses on the single factor of moving individuals, groups and nations beyond this cycle and into forgiveness and peace. While many interviewed in the film declare that the process is not an easy one it is an essential one to end continuing generational violence. We all need to develop the skills shown in this film, whether they come from religion, as demonstrated by the Amish community grieving after grieving the loss of children during a school shooting, or the widows of 9/11 striving to build a peace garden at ground zero.
Patterns
Voices of The Unheard (83)
Self Help Groups (105)
Power of Story (114)
Multi-Party Negotiation for Conflict Resolution (79)
Memory and Responsibility (11)
The Real Dirt on Farmer John
Directed by Taggert Siegal, released in 2005
"The epic tale of a maverick Midwestern farmer. An outcast in his community, Farmer John bravely stands amidst a failing economy, vicious rumors, and violence. By melding the traditions of family farming with the power of art and free expression, this powerful story of transformation and renewal heralds a resurrection of farming in America." (angelicorganics.com)
This documentary charts the journey of 'Farmer John' as he struggles to keep his family farm operating. Using 30 years of archival footage the filmmaker weaves together the intricacies of the changing farming culture, and how a new community lifted his farm into a thriving organic co-operative. As more and more farms fall to large industrial farming companies, or suburbia, this story stands as to the power of a small group of people who value organic farming enough to fight for it. While financial loss is a reality the gains have been in the creation of a tight knit community, strengthening the skills of organic farming and passing that education to the next generation.
Farmer John using film to connect with his viewers allows him to invoke sympathy for difficulties that, as explained in the film, many local farmers had been experiencing as corporate farms were beginning to sprout up around the mid-west in the 1980's. His performances, after losing hundreds of acres of land that his family owned, displayed his shortcomings and voiced to many farmers that they too could soon be facing the same ordeal. This film displays civic intelligence through his method of including others, such as interns or families invested in his community support agriculture. They are able to gain knowledge through practice in a positive way. Different skills were utilized amongst farming, English speakers and Spanish speakers helped each other learn their language, individuals with skills in construction helped to build the new farmhouse.
Patterns
Appreciative Collaboration (99)
The Good Life (3)
Community Currencies (63)
Revolutionary Optimists
"Children are saving lives in the slums of Kolkata. Amlan Ganguly doesn't rescue slum children. He empowers the youth to become change agents, battling poverty and transforming their neighborhoods with dramatic results. Filmed over the course of several years, The Revolutionary Optimists follows Amlan and three of the children he works with on an intimate journey through adolescence, as they fight for the better future he encourages them to imagine is deservedly theirs."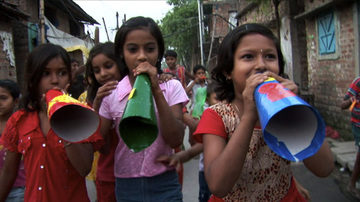 "Hot-headed, theatrical, but astonishingly dedicated and sincere, Amlan left a successful law career to try to make meaningful change where the law and other NGO's had failed. A dancer, choreographer, and costume designer, he brings creative expression to subjects that can otherwise be difficult for film audiences to approach. Meet local youth using the Map Your World app from the film to effect change right here in the Puget Sound.
Nicole Newnham (co-director) was nominated for a national Emmy Award for co-producing and directing the documentary PBS Independent Lens Sentenced Home (2006), which follows three Cambodian refugees in Seattle who are deported back to Cambodia after 9/11.
Maren Grainger-Monsen (co-director) is a physician, filmmaker-in-residence and director of the Program in Bioethics in Film at the Stanford University Center for Biomedical Ethics."
The Singing Revolution
Directed by James and Maureen Tusty, Released in 2006
"Most people don't think about singing when they think about revolution. But song was the weapon of choice when Estonians sought to free themselves from decades of Soviet occupation. The Singing Revolution is an inspiring account of one nation's dramatic rebirth. It is the story of humankind's irrepressible drive for freedom and self-determination.The Singing Revolution shares how, between 1987 and 1991, hundreds of thousands of Estonians gathered publicly to sing forbidden patriotic songs and share protest speeches, risking their lives to proclaim their desire for independence. While violence and bloodshed was the unfortunate end result in other occupied nations of the USSR, the revolutionary songs of the Estonians anchored their struggle for freedom, which was ultimately accomplished without the loss of a single life."
In a 1939 Joseph Stalin and Adolph Hitler divided Eastern Europe into "spheres of special interest." As a result of this agreement, the USSR invaded, occupied, and established military bases in The Republic of Estonia. In 1940, Estonia was annexed by the Soviet Union. In 1941 Germany invaded the USSR and battled with the Soviet Republic on Estonian soil from that time until autumn of 1944 when the USSR reconquered Estonia. The Soviets occupied Estonia until the fall of the Soviet Union in 1991.
The Singing Revolution tells the story of Estonia from World War II to the restoration of their republic when the parliament issued a Declaration of Independence from the USSR on August 20, 1991. The central theme of the film is Estonia's rich tradition of song and how the Estonian people relied on those traditions to maintain their cultural identity, and ultimately used singing to unify and empower themselves in a way that resulted in them rising up against their oppressors and regaining independence.
Rize
Directed by David Chapelle, released in 2005
"Rize" reveals a groundbreaking dance phenomenon that's exploding on the streets of South Central, Los Angeles. Taking advantage of unprecedented access, this documentary film brings to first light a revolutionary form of artistic expression borne from oppression. The aggressive and visually stunning dance modernizes moves indigenous to African tribal rituals and features mind-blowing, athletic movement sped up to impossible speeds. "Rize" tracks the fascinating evolution of the dance: we meet Tommy Johnson (Tommy the Clown), who first created the style as a response to the 1992 Rodney King riots and named it "Clowning", as well as the kids who developed the movement into what they now call Krumping. The kids use dance as an alternative to gangs and hustling: they form their own troupes and paint their faces like warriors, meeting to outperform rival gangs of dancers or just to hone their skills. For the dancers, Krumping becomes a way of life – and, because it's authentic expression (in complete opposition to the bling-bling hip-hop culture), the dance becomes a vital part of who they are. Like "Paris is Burning" or "Style Wars" before it, "Rize" illuminates an entire community by focusing on an artform as a movement that the disenfranchised have created. But the true stars of the film are the dancers themselves: surrounded by drug addiction, gang activity, and impoverishment, they have managed to somehow rise above. The film offers an intimate, completely fresh portrayal of kids in South Central as they reveal their spirit and creativity. These kids have created art – and often family – where before there was none.
Charting new dance movements among youth of South Central LA, called Krumping and Clowning. Founded by ex gang members to reduce the amount of youth entering the gang lifestyle. The documentary follows several groups of dancers as they practice as teams for the annual dance competition,"BattleZone". Many of the dancers have been impacted by the gang activity in their neighborhoods, or lost family members as a result of shootings. This film shows the impact of civic intelligence through the power of art in the community, resulting in a reduction of local youth getting involved with gangs. Through the activity of community dance these youth are able to create a new family structure, through team dancing. Interesting to note that the Crips and Bloods originally emerged due to the inability of black male youth to enter Cub programs in LA.
Run Granny Run
Doris "Granny D" Haddock, died at the ripe age of 100, lived in the woods between Dublin and Peterborough, New Hampshire, made famous as Our Town by Thornton Wilder. She was born January 24, 1910 in Laconia, New Hampshire and attended Emerson College before marrying James Haddock.Doris raised two children during the Great Depression and later she worked at a shoe company for twenty years. With her husband, Jim, Doris helped stop the planned use of hydrogen bombs in Alaska in 1960, saving an Inuit fishing village at Point Hope. The couple retired in 1972, during which time Doris served on the Planning Board of her town and was active in community affairs. She nursed Jim through 10 years of Alzheimer's disease.

After the defeat of Senator McCain and Senator Feingold's first attempt to remove unregulated "soft" money from campaigns in 1995, Doris became interested in campaign reform and led a petition movement. On January 1, 1999–at the age of 89–she began a 3,200–mile walk across the country to demonstrate her concern for the issue, walking ten miles each day for fourteen months. Doris traveled as a pilgrim, walking until given shelter, fasting until given food. With the unflagging generosity of strangers she met along the way, Doris never went without a meal or a bed. She trekked through over 1,000 miles of desert, climbed the Appalachian Range in blizzard conditions and even skied 100 miles after a historic snowfall made roadside walking impossible. When she arrived in Washington D.C., Granny D was met by 2,200 supporters representing a wide variety of reform groups. Several dozen members of Congress walked the final miles with her. Granny D walking with supporters It took two more years to gain passage of the McCain/Feingold bill, during which time Doris engaged in walking fasts around the Capitol, organized rallies in many states, and held demonstrations that twice landed her in DC jails.




In 2003, Doris had her eyes on the upcoming election, and so she drove around the country on a 22,000 mile voter registration effort targeting working women and minorities. This trek was cut short in June 2004, when Doris heard that the presumed Democratic nominee for U.S. Senate in NH had dropped out of the race days before the filing deadline. 94 years old and still eager to "raise a little hell," Doris surprised everyone by deciding to challenge the Republican incumbent. Her insurgent, grassroots campaign defied all expectations. Politicians and pundits alike have lauded the work of this indefatigable great–grandmother of sixteen: "I believe she represents all that is good in America. She has taken up this struggle to clean up American politics… Granny D, you exceed any small, modest contributions those of us who have labored in the vineyards of reform have made to this Earth. We are grateful for you." Sen. John McCain "Doris Haddock is a true patriot, and our nation has been blessed by her remarkable life." Jimmy Carter "The problem with Granny D…is that she makes the rest of us look like such schlumps." (www.grannyd.com)
Patterns
Everyday Heroism (116)
Follow the Money (135)
Activist Road Trip (134)
Peaceful Demonstrations (133)
Rural Studio
Directed by Chuck Schultz, released in 2003
Sir! No Sir!
Directed by David Zeigler, released in 2005
.
"This feature-length documentary focuses on the efforts by troops in the U.S. military during the Vietnam War to oppose the war effort by peaceful demonstration and subversion. It speaks mainly to veterans, but serves as a ready reminder to civilians that soldiers may oppose war as stridently as any civilian, and at greater personal peril." (IMDB)
The Take
Directed by Avi Lewis, Released in 2004
Transmission 6-10
Directed by, Released in 2009
"A brilliant expose about the current genocide and human rights crisis in China, centering around the pacifist religious group the Falun Gong. 10/10Using personal accounts, eyewitnesses, photographs, interviews, and stories from the people that actually endured the torture, Transmission 6- 10 brings the viewer into the stark reality that is Modern China. The film is painstakingly researched, and covers everything; from the start of the movement and ensuing persecution to the organ harvesting and genocidal nature of Chinese prisons and "justice". This films cuts clear through the propaganda and shows the true intentions and actions of the Chinese government. Ample evidence is provided, from photos and personal accounts, to scholars and even official Chinese documents and press statements."(transmission6-10.com)
While this film documents the oppression of the Falun Gong, it also shows how one group fought for their rights to freedom of spiritual expression, under the veil of secrecy of communist China. Despite suffering the torture and genocide of large numbers of their group, they continued to fight to have their story known in the Western world.
The Trials Of Darryl Hunt
Directed by Ricki Stern and Annie Sundberg, released in 2006
"North Carolina, 1984. A brutal murder leaves a white woman dead, and a young black man accused. This exclusive portrait of a harrowing wrongful conviction offers a provocative and haunting examination of a community – and a criminal justice system — subject to racial bias and tainted by fear."The Trials of Darryl Hunt" documents a brutal rape/murder in the American South, and offers a deeply personal story of a wrongfully convicted man, Darryl Hunt, who spent twenty years in prison for a crime he did not commit.In 1984, a young white newspaper reporter, Deborah Sykes, was raped, sodomized and stabbed to death just blocks from where she worked in Winston-Salem, NC.Base on an ID made by a former Klan member, a 19-year-old black man, Darryl Hunt, was charged. No physical evidence linked Hunt to the crime. Hunt was convicted by an all white jury, and sentenced to life imprisonment. In 1994, DNA testing cleared Hunt, yet he would spend another ten years behind bars. The film chronicles this capital case from 1984 through 2004. With personal narratives and exclusive footage from two decades, the film frames the judicial and emotional responses to this chilling crime – and the implications surrounding Hunt's conviction — against a backdrop of class and racial bias in America.This unique look at one man's loss and redemption challenges the assumption that all Americans have the right to unbiased justice.(BreakthruFilms)
Very Young Girls
Very Young Girls is an exposé of the commercial sexual exploitation of girls in New York City as they are sold on the streets by pimps and treated as adult criminals by police. The film follows barely adolescent girls in real time, using vérité and intimate interviews with them, documenting their struggles and triumphs as they seek to exit the commercial sex industry. The film also uses startling footage shot by pimps themselves, giving a rare glimpse into how the cycle of exploitation begins for many women.The film identifies hope for these girls in the organization GEMS (Girls Educational and Mentoring Services), a recovery agency founded and run by Rachel Lloyd, herself a survivor of commercial sexual exploitation. GEMS is committed to ending commercial sexual exploitation and domestic trafficking of children by changing individual lives, transforming public perception, and revolutionizing the systems and policies that impact commercially sexually exploited youth. Very Young Girls will change the way law enforcement, the media, and society as a whole look at the commercial sexual exploitation, street prostitution, and human trafficking that is happening right in our own backyard.
References